We are a team of specialist physiotherapists and assistants who are responsible for assessing, delivering and progressing student's individual physiotherapy programmes to ensure that all students reach their physical potential.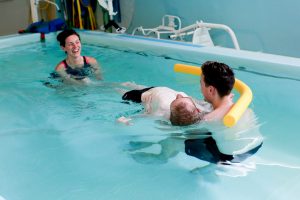 We aim to empower our students, improve and maintain quality of life, and promote a positive attitude towards health and wellbeing. This is achieved through numerous interventions including hydrotherapy; rebound therapy; group sessions; and individualised programmes. We offer a fully integrated approach to therapy, collaborating closely with other therapies and teaching staff to effectively integrate into the College day. This provides students with greater daily opportunity for physical activities such as postural realignment, stretching, strengthening, exercise, and mobility programmes to improve access to their learning environment – whether this is in college, in the community or with employers.
We also manage and treat students with high medical needs, for example tracheostomies and students requiring supplementary ventilation. Where appropriate, we train staff in various treatment techniques to ensure the student receives the highest level of care and that they are able to fully participate in the curriculum.
Integrated Physiotherapy: We provide an integrated therapy approach to help assure Physiotherapy is incorporated into the entire college day, including within target setting. Collaboration between therapists and teaching staff enhances learning opportunities and provides consistency and fluency of skills from an individual therapy session, through to classroom activities, to during lunch. A strong partnership with parents/carers helps the transition from the College environment to home, accessing the local community and beyond. We provide training, advice and feedback to teaching and support staff to implement each student's specific physiotherapy interventions to help achieve their targets. Additionally, we support all College staff with moving and handling training, and provide regular advice on movement facilitation and safe techniques to ensure staff and students work together in a safe and effective way.
Rebound therapy: Rebound is delivered by the physiotherapy team and qualified staff that have completed a minimum level 1 qualification in Rebound Therapy. Use of the trampoline provides physical opportunities for enhanced movement patterns, therapeutic positioning, exercise and leisure for a wide range of students. Additionally, rebound is a highly multi-sensory experience and is an excellent intervention used to explore and improve communication skills. Students are set individualised programmes and targets to complete, including progression through the Winstrada rebound programme which was developed for students with profound or complex needs. We are proud of our growing interdisciplinary approach to rebound whereby SaLT and OT incorporate into sessions to improve the students experience through enhanced communication strategies and sensory integration.
Hydrotherapy:The multisensory facilities of the hydrotherapy pool use the properties of warm water to offer the potential for freedom of movement that is not possible on land for many of our students. We plan and deliver hydrotherapy treatment programmes with therapeutic effects including:
Relaxation
Improving functional ability
Increasing circulation and skin condition
Improving cardiovascular fitness
Promoting freedom of movement
Improving individual self-esteem
Relief of muscle spasm or pain
Maintenance or improvement of the range of movement of joints
Strengthening of muscles where possible.
Our Team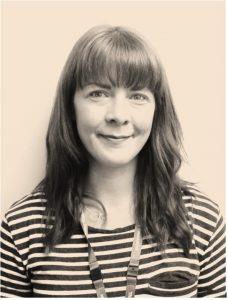 Fiona Jenkins – Physiotherapist/Lead Therapist – After graduating in 2008, I joined the NHS and specialised as a neurological physiotherapist. Treating people with a variety of neurological disorders in different settings (including intensive care, palliative care, community rehabilitation and neurology) has given me a deeper understanding of managing a person holistically throughout their life. I am trained in aquatic therapy, rebound, acupuncture, advanced respiratory care, and have my clinical educator's certificate for supervising physiotherapy students on placement. I joined Hedleys College in March 2015 and thoroughly enjoy working with our diverse college students, helping them to reach their potential – and I particularly enjoy making them smile on the trampoline!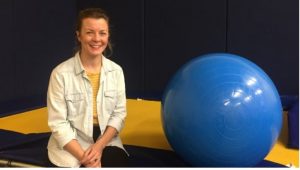 AOC Interview:Day in the life of a college physiotherapist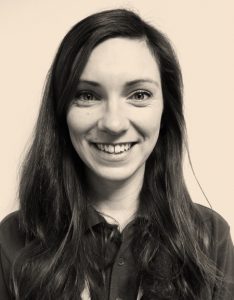 Jen Robson – Physiotherapist – I am a recent addition to the therapy team at Hedleys College. I graduated from Sheffield Hallam University in 2008 and started work in Nottingham University hospitals NHS trust. I completed my rotations gaining skills in acute respiratory management, musculoskeletal and neurological rehabilitation. I remained static for a period of time in stroke rehabilitation where I established a further understanding of neurological rehabilitation and correct handling skills to enhance patient recovery. Working as a senior in Burns and plastics I extended my knowledge of splint making and application along with burns care and management. After moving back to the North East I have been lucky enough to work as a locum physiotherapist taking short term posts in settings including neurological outpatients and intermediate care in the community. This consolidated my skills gained from previous years. The variety of settings I have worked in have gave me a broad base of skills that transferable to this setting at Hedleys college. I have very much enjoyed my time here since October 2016 and look forward to the rewards of working with this unique client group.
Andrew Tanner – Physiotherapy Assistant- Following university I joined Hedley's College in 2015 as a Learning Support Assistant working with students from all areas of the college. With a background in sports coaching I joined the therapy team as a physio assistant in 2016 where I work with students in hydrotherapy, rebound therapy, class sessions and gym sessions and have recently  gone on to complete my Rebound therapy training.  Under the guidance of the physiotherapist I now run my own gym groups, community sport sessions and rebound sessions within college.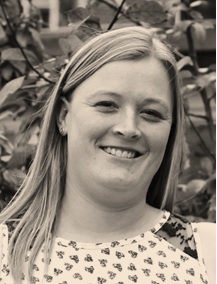 Nicola Knox – Physiotherapy Assistant – I have worked at Hedleys College since September 2015 as a Special Support Assistant and enjoyed every minute. I have recently been appointed as a Physiotherapy Assistant and I am looking forward to gaining more knowledge and being there to help students from a physio assistant side.