The college occupational therapist undertakes an assessment of all potential students prior to entry and makes recommendations for proposed intervention with regard to access to the curriculum and development of independence in activities of daily living.
The aim of occupational therapy within college is to:
Support, facilitate and enable students to maximise their independence skills through the use of therapeutic activity
Assess for and recommend suitable adaptive equipment to enable students to enjoy maximum participation in the curriculum and college life
Assess and develop programmes to support those with sensory processing difficulties
Promote choice, autonomy and independent living skills.
At college, occupational therapy intervention can be on an individual or group basis and may include the following aspects:
Functional seating and posture management
Wheelchair driving and management
Sensory strategies and activities
Development of fine motor skills
Self-care skills, for example personal hygiene, showering, washing and dressing
Eating and drinking management
Practical skills and domestic activities of daily living
Promoting participation in social skills
Access to the community
Road safety
Our Team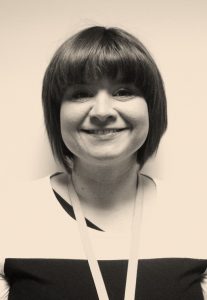 Gillian Dunn – Occupational Therapist-  I qualified as an OT in 2000 and began work with Sunderland Social Services Occupational Therapy and Wheelchair Service, where my role was to assess individuals with a variety of conditions, for simple to complex equipment and housing adaptations.  I worked predominantly with children for postural management interventions. I took a Senior I post in the Orthopaedic & Rheumatology team at the Freeman hospital, in 2005.  My role included splint fabrication in PICU and outpatients, and facilitating discharges for children in complex casts and external fixators. In 2008 I began working in palliative care for Marie Curie Cancer Care specialising in continuous assessment and review of physical needs, discharge planning, rehabilitation and psychological support for adults with cancer and other life limiting conditions. I joined the Percy Hedley Foundation in 2012 and have worked to develop the role of the occupational therapy within the College, with particular focus on sensory integration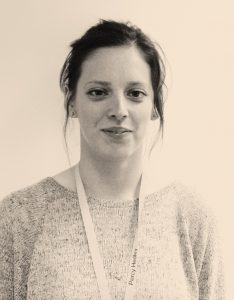 Sophie Donaldson – Occupational Therapist – I qualified as Occupational Therapist in 2011 at Northumbria University. Once qualified, I spent three months in India volunteering in a rehab centre working with children and young adults with Cerebral Palsy. This invaluable experience gave me the platform and desire to continue a career working with young adults with learning difficulties. Continuing my professional development whilst working for the Toby Henderson Trust and as a Support Worker for Equal Partnerships helped to develop in me a greater understanding of Autism and the impact it has on both individuals and their families. My career developed further at Percy Hedley College in 2013 in the role of Occupational Assistant and Occupational Therapist in the following year. In recent years I have honed in on vocational and independence pathways and work as part of a multidisciplinary team to promote independence through activities of daily living.
Jo McTimoney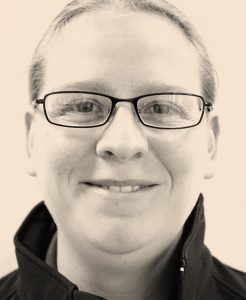 – Occupational Therapy Assistant – I started working at Hedleys College as part of the administrative team in 2010.  I joined the Occupational Therapy team as an OT Assistant in April 2015.  Working under the direction of the College Occupational Therapy team, I support students to develop their skills to assist them reach their full potential.  This can come in the form of session work facilitating learning in the classroom environment; working with students 1:1 in the community and using integrated therapy to promote independence in sessions such as Catering and Domestic Independence by using adaptive equipment and sequencing skills to complete activities.  I have a keen interest in learning more about sensory processing and the role of occupational therapy in relieving sensory symptoms through fun and engaging activities. I look forward to developing these skills alongside the Hedleys team of highly skilled, specialist staff.