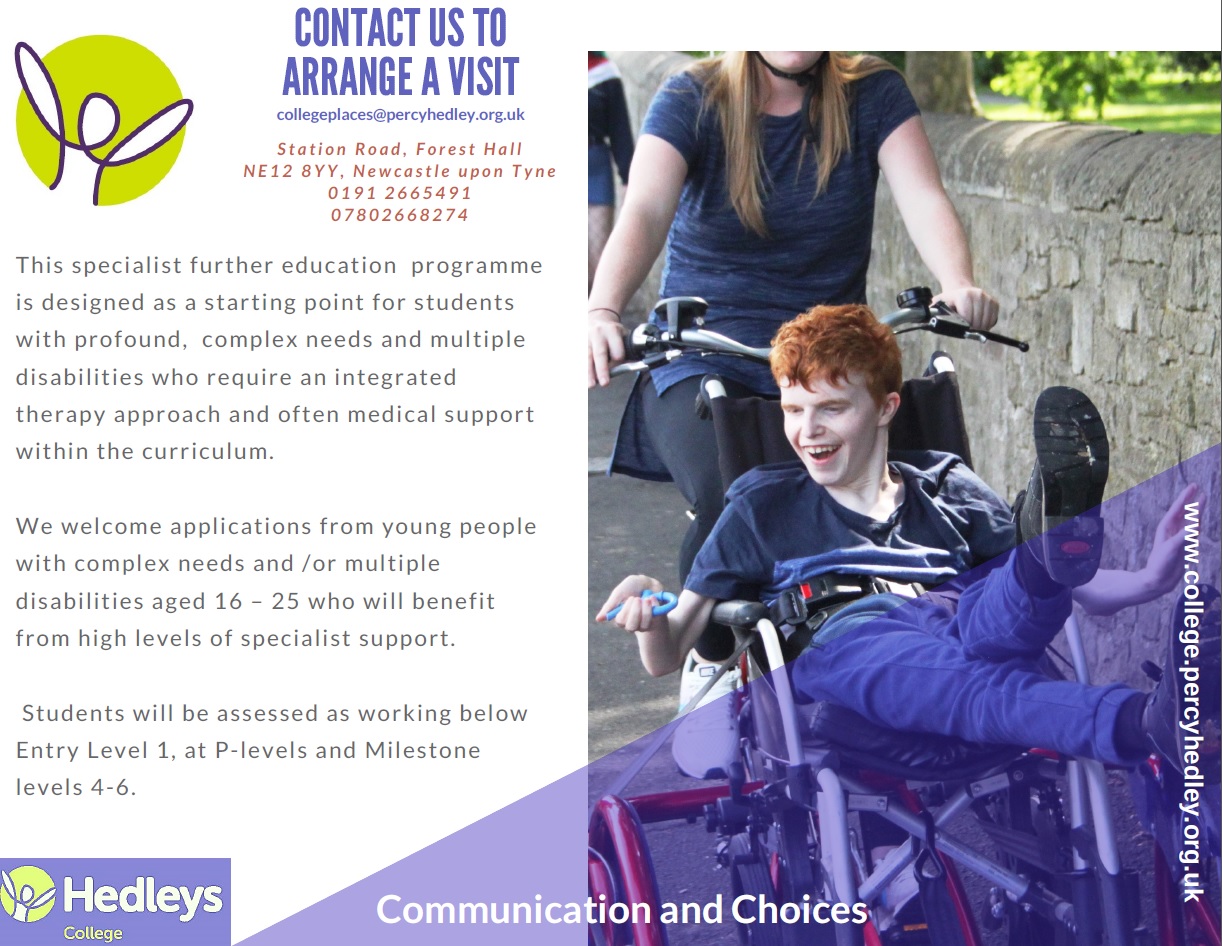 Chris's Story
Read a full story on AoC website by following this link:
Chris joined Hedleys College in September 2018.  Chris has a diagnosis of autism with associated/learning difficulties and epilepsy.
Chris has become a popular member of the group.  He is a lovely young man who has a great sense of humour and personality.  Chris thrives on structure and routine and has settled well into college life and has developed and learnt lots of new skills.  When Chris came to Hedley's College he had limited communication which resulted in high anxiety levels.  Chris has now developed his use of PECS and visual schedules which helps reduce his anxiety.  Chris has good relationships with his team of staff which has been a key part in his progress as they understand Chris needs.
Chris's PECS file is available to him at all times.  Chris will now independently look through his file and bring staff the symbol for his desired item.  In the past Chris has just handed over any single symbol to indicate he wanted something.
Chris was introduced to visual schedules when he started in September.  This helps Chris understand what is happening and organise his day.
Chris's confidence has developed dramatically whilst at Hedley's College.  Chris attended a residential at the Calvert Trust earlier this year and took part in a variety of activities with his peers with great success.
Chris now seeks more interaction with staff and peers and is developing new vocalisations with different individuals and enjoys a 'good chat'.  Chris's independence skills have taken a massive leap since September.  Chris is now initiating parts of his routine independently e.g. hanging his coat up unprompted and collecting personal belongings to leave at the end of the day.
Chris independence skills and confidence has also developed at home.
His family has reported to college that:
"His fantastic progress has blown us away; when Chris arrived he was not in a good place.  His class have turned that around and returned our son back to being happy and an amazing young man"
Previously his family also reported that Chris has had trouble sleeping, awake for four nights and asleep for one.  Chris is now settled and having a full night's sleep.
Chris has already achieved so much in less than a year at college.  We are looking forward to working with Chris and seeing his progress in year 2.